The #1 For Siding Installation in Akron OH

Providing Expert Siding Installation and Repairs to Akron, OH and Surrounding Areas
Affordable Siding Installation Services in Akron, OH
BLC Roofing, a trusted local business, is licensed and insured for your peace of mind. We specialize in Siding Installation in Akron, OH, and surrounding areas.
If your home looks uninviting due to worn-out siding, BLC Roofing can help. Our family-owned company offers attractive and durable siding solutions designed to last.
As a native to Akron, we've built a strong reputation as a reliable roofing & siding company. Our extensive experience and skills ensure that your siding project will be handled professionally and with great attention to detail.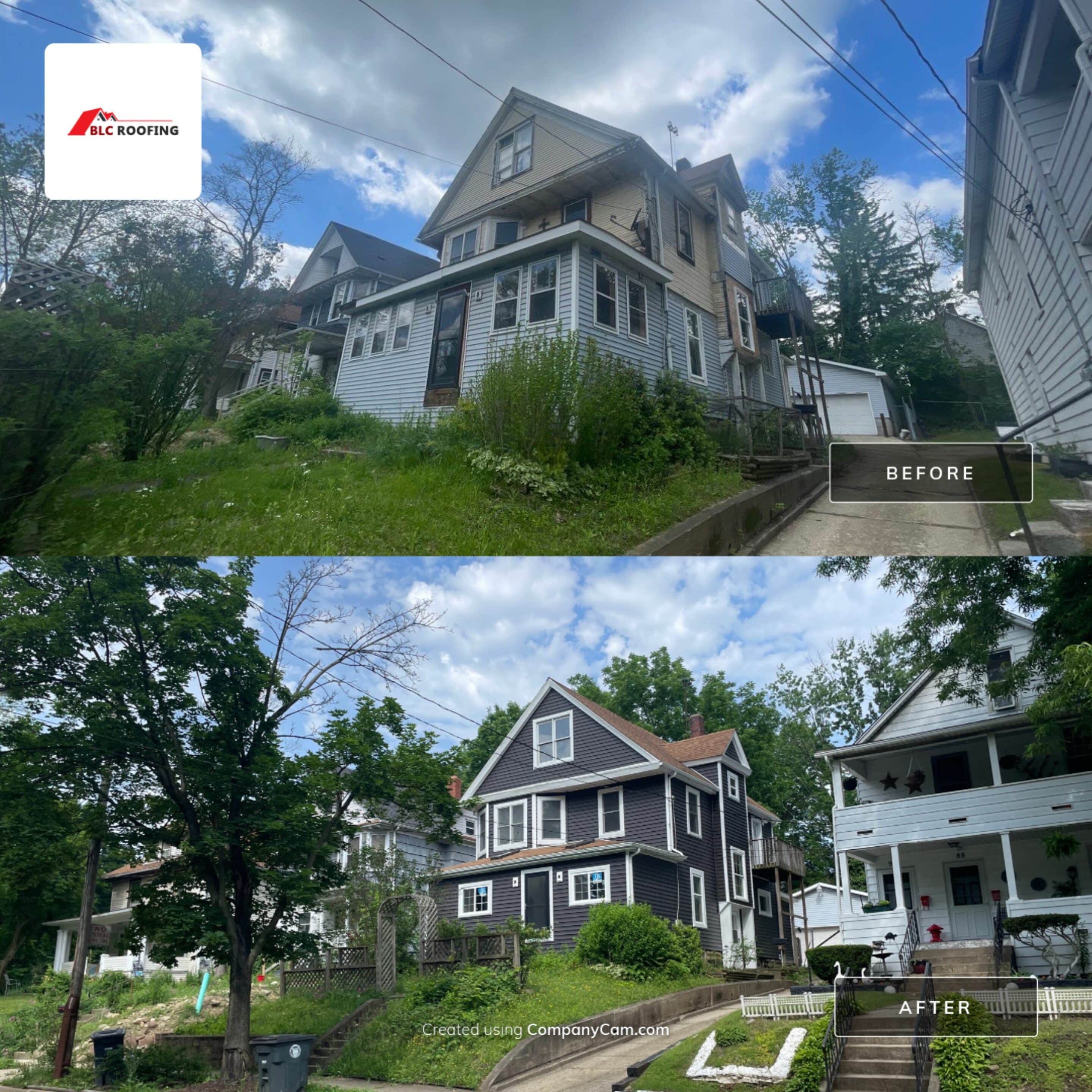 When You Need Professional Siding Installation in Akron
GAF Certified Roofing Contractor
Locally Owned and Family Operated
Fully Licensed, Bonded and Insured
5-Year Workmanship Warranty
Our installers are skilled and deeply knowledgeable about the intricacies of proper siding installation. We are committed to delivering top-quality results and never settle for mediocrity. Our team of siding professionals is meticulously trained and focused on details, ensuring that every job meets the highest standards and adheres strictly to manufacturers' specifications.
We Take Care of More Than Just
Siding Installation

in Akron
Turn To The Best Siding Installation in Akron, OH You Can Trust
BLC Roofing offers siding installation that can refresh the appearance of your home and increase its current value. The siding is easy to maintain, needing less repainting and upkeep. The experts at BLC Roofing have the knowledge and expertise you need when it comes to siding.
What Our

Siding Installation

Customers in Akron OH Say
Looking For An Expert in Siding Installation Near You That Will Do The Job Right The First Time?

If you're in Akron, OH, and are looking for a roofing contractor that combines expertise, quality, and affordability, BLC Roofing is the name to trust. With years of experience and countless satisfied customers, we are Akron's premier roofing solution provider.
Our Process For
Siding Installation

in Akron is Simple
It starts with scheduling a free inspection. One of our professionals from Akron will come out to thoroughly inspect your current siding. Once completed, they'll compile everything into a comprehensive report that details what they found and suggestions for the next step.
At BLC Roofing, you'll never pay a service fee for us to come out to give you an estimate. We offer cost-effective solutions if you need siding repair to prevent leaks or a complete siding replacement. Contact us today for a free inspection.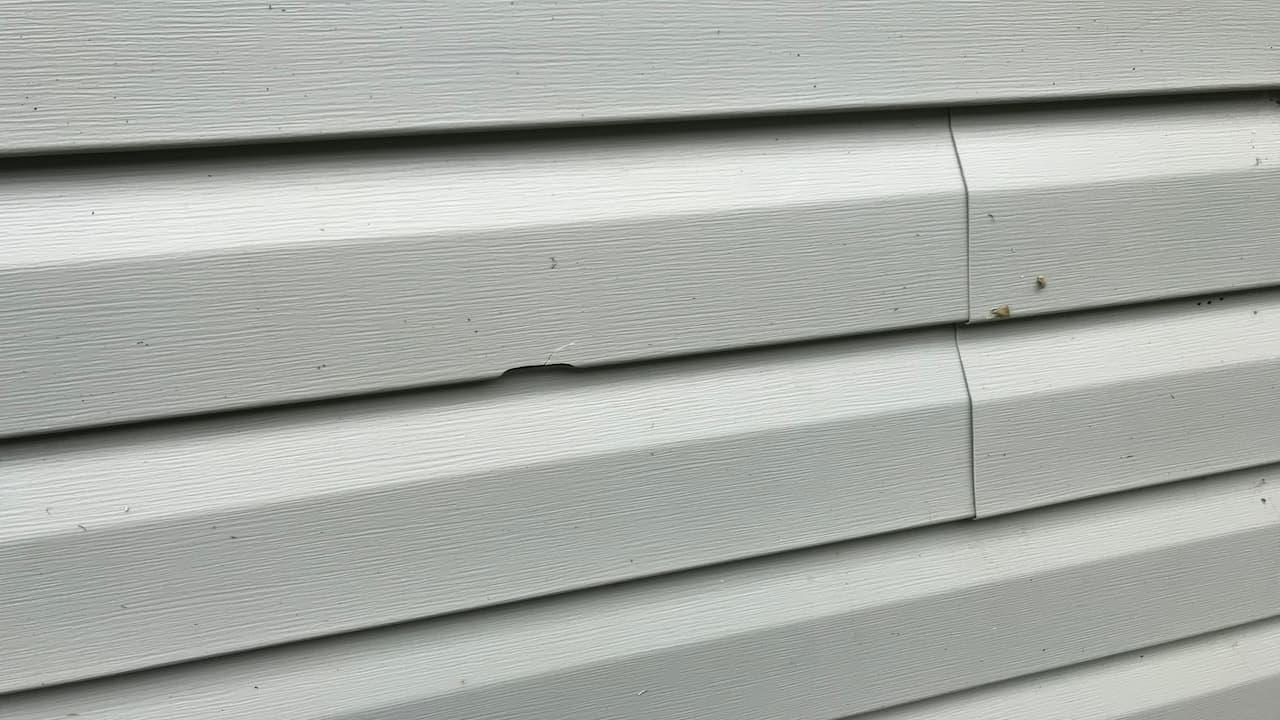 Step 1: Schedule a Siding Inspection
Contact one of our highly skilled experts in Akron to schedule an inspection of your current siding. One of our professionals will come out at a time of your choosing, perform the inspection, and give you a comprehensive report on their findings.
All of the inspections, whether roof or siding, are always free. You'll never pay a service fee for us to come out to your home for any estimates.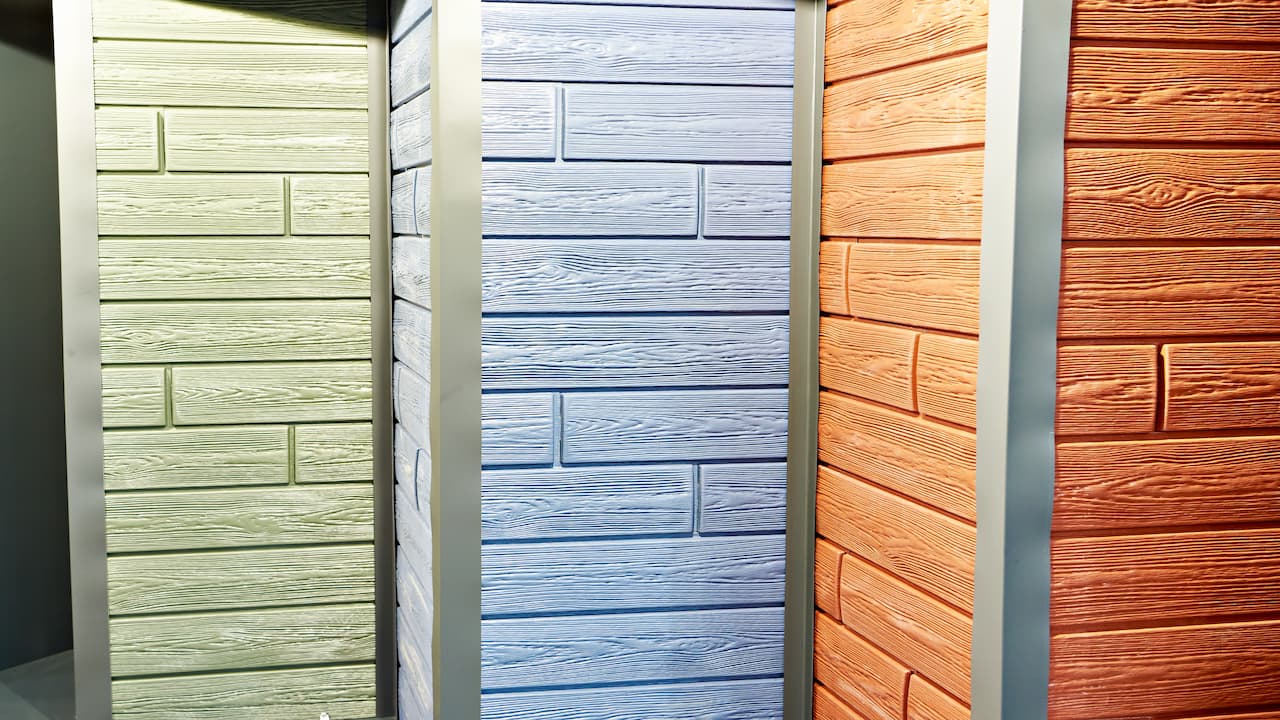 Step 2: Choose From Your Options
We won't lie. There are a lot of choices when it comes to color and type of siding. It can be overwhelming.  We'll walk you through your choices and make recommendations based on your budget and preferences.
Our team in Akron is here to guide you through that process and make the siding installation process as stress-free as possible.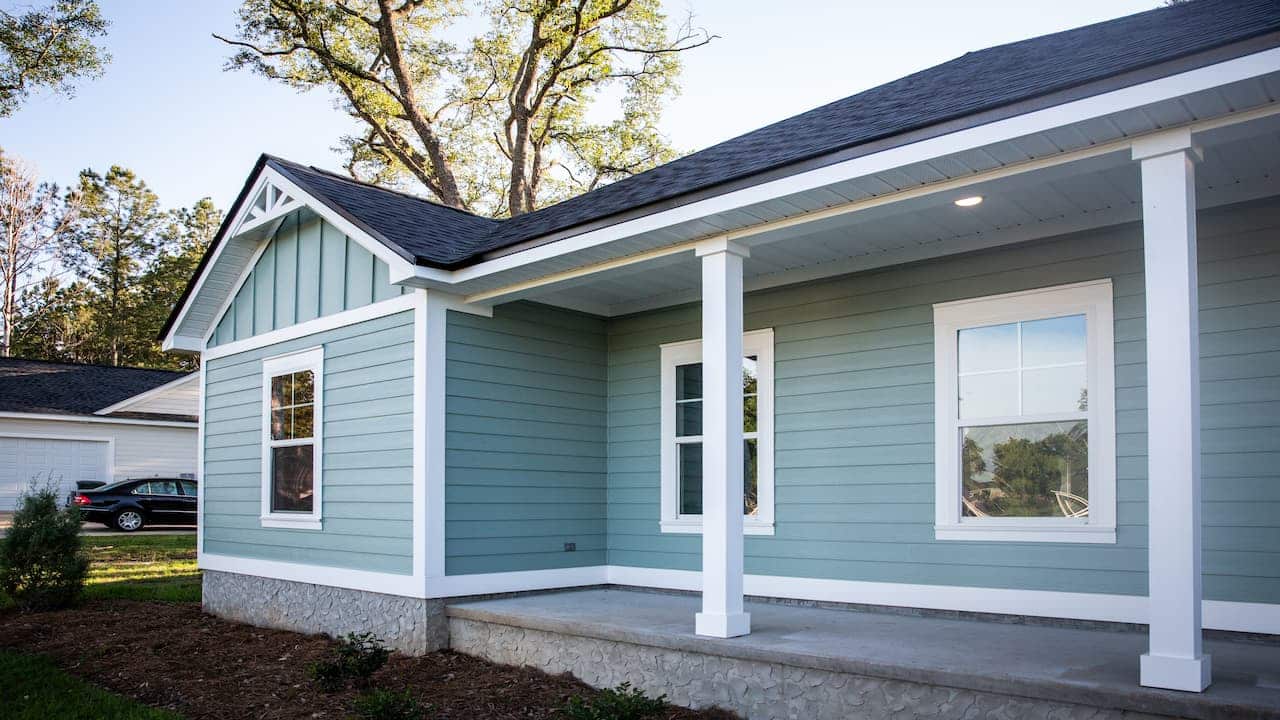 Step 3: Enjoy Your New Siding
Once we know what direction you want to go with your siding, our team in Akron will get started. They'll take care of the teardown and siding installation from start to finish. You'll see the entire process and, at the end, have a great-looking home that will not only increase the value of your home but help save you money on your utility bill each month!
Our team is here to help you with all your siding installation needs!
Contact BLC Roofing in Akron, OH
Ready to experience the best siding installation in Akron, OH? Reach out to us today!
Address
894 W Wilbeth Rd., Akron, OH 44314
Questions We're Often Asked About
Siding Installation
We've compiled a list of the most frequently asked questions your neighbors in Akron have asked about siding installation. If you have a question that you don't see here, contact us so we can help you with the answers you're looking for.
How do I know I need to replace my home's siding?
Knowing when to replace your home's siding involves looking for several key indicators:
Visible Damage: Look for signs of significant damage like warping, rot, or cracks in the siding. These issues can compromise your home's structural integrity.
Mold, Mildew, or Fungus Growth: The presence of mold, mildew, or fungus, especially at the seams where siding panels overlap, can indicate water penetration and may necessitate replacement.
Bubbling or Blistering: Bubbles or blisters on the siding surface often suggest that water has gotten trapped beneath, which can lead to rot and decay.
Frequent Need for Painting: If your siding needs frequent repainting (every 5-6 years or less), it might be losing its effectiveness. Quality siding should hold its color for at least 8-10 years.
Increased Heating or Cooling Bills: A sudden increase in your energy bills could mean your siding is no longer providing adequate insulation.
Interior Water Damage: Signs of water damage inside your home, such as peeling paint or loose wallpaper, can sometimes be traced back to failing exterior siding.
Fading Color: Excessive fading can indicate that the siding material is nearing the end of its lifespan, as it can no longer protect your home from sun damage effectively.
Dry Rot: Test for dry rot by tapping on the siding with a rubber hammer. Dry rot starts beneath the surface, so the siding might look fine even though it's rotting from the inside.
If you notice one or more of these signs, it's a good idea to consult with a professional to assess the condition of your siding and discuss replacement options.
What are my siding options? And, what's the best type of siding?
When considering siding options for your home, there are several materials to choose from, each with its own advantages.
Vinyl siding is popular due to its cost-effectiveness, durability, and low maintenance requirements.
Wood siding offers a classic look and provides excellent insulation, but it requires more upkeep to prevent rot and insect damage.
Fiber cement siding, known for its strength and resistance to fire, pests, and rot, strikes a balance between durability and aesthetics.
Aluminum siding is another option, valued for its resistance to rust and minimal maintenance, though it can be prone to dents.
The best type of siding depends on your specific needs, local climate, and aesthetic preferences. For instance, vinyl might be ideal for those seeking a budget-friendly, low-maintenance solution, while wood could be the choice for those desiring a traditional appearance and willing to invest in upkeep.
Ultimately, the best siding for your home should align with your priorities regarding appearance, durability, maintenance, and cost.
Will I have to do anything to maintain my new siding?
Maintaining your new siding is crucial to ensure its longevity and appearance, but the good news is that it typically requires minimal effort. The specific maintenance tasks will depend on the type of siding you choose.
For instance, vinyl siding is known for its low maintenance, usually needing only an occasional wash with mild soap and water to remove dirt and debris. Wood siding, on the other hand, may require more frequent upkeep, such as painting or staining every few years to protect it from the elements and to prevent rot. Fiber cement siding strikes a balance, offering durability with less frequent need for repainting compared to wood.
Regardless of the material, it's important to regularly inspect your siding for any signs of damage like cracks or warping and address these issues promptly to prevent more extensive repairs in the future.
Overall, while your new siding won't be completely maintenance-free, the required care is generally manageable and plays a vital role in preserving the siding's condition and enhancing your home's curb appeal.
What are the benefits of having quality siding?
Quality siding on a home offers a multitude of benefits that extend beyond mere aesthetics. Firstly, it is a crucial defense against various weather elements, protecting the structure from rain, snow, and wind. Durable siding materials reduce the risk of water infiltration, which can lead to costly damage like mold growth and structural weakening.
Energy efficiency is another significant advantage; well-installed, quality siding provides an additional insulation layer, helping to maintain a comfortable indoor temperature and potentially lowering energy costs.
Additionally, quality siding requires less maintenance, retaining its color and integrity for longer periods, reducing the need for frequent repairs or repainting. It also enhances the property's overall curb appeal, potentially increasing its market value.
In essence, investing in quality siding is a long-term investment in the safety, efficiency, and aesthetic appeal of a home.
Choose
Certified Professionals
When it comes to your home or business, don't compromise. Choose a roofing contractor that brings certified expertise and a track record of excellence. Choose BLC Roofing for all your roofing needs in Akron, Ohio.