#1 For Roof Storm Damage Repair in Akron OH

BLC Roofing is here to help get your roof back to protecting your home after any recent storm damage.
Looking For Affordable Roof Storm Damage Repair in Akron, OH?
Living in Akron, OH, we know all too well how our homes can be at the mercy of unpredictable and often severe weather. Storms can come through, leaving a trail of damage in their wake, particularly to our roofs.
Dealing with storm-damaged roofs can be stressful, but thankfully, BLC Roofing are the skilled professionals in Akron specializing in roof storm damage repair. We understand the urgency and importance of restoring your roof promptly and effectively, ensuring that your home remains safe and secure amidst the ever-changing Ohio weather.
When Your In Need Of A Fast Roof Storm Damage Repair in Akron
Choosing subpar roofing repair services can lead to costly future repairs and a cascade of problems. Improperly installed roofs show damage early on, triggering a domino effect of repair needs. Additionally, hiring inexperienced contractors compromises the quality of work and puts you and your family at risk.
Moreover, if an inadequately trained and uninsured roofing crew works on your property, you could be personally liable for any resulting injuries or damages. This emphasizes the importance of selecting skilled, insured professionals for all your roof storm damage repair projects.
GAF Certified Roofing Contractor
Locally Owned and Family Operated
Fully Licensed, Bonded and Insured
5-Year Workmanship Warranty
We Take Care of More Than Just Roof Storm Damage Repair in Akron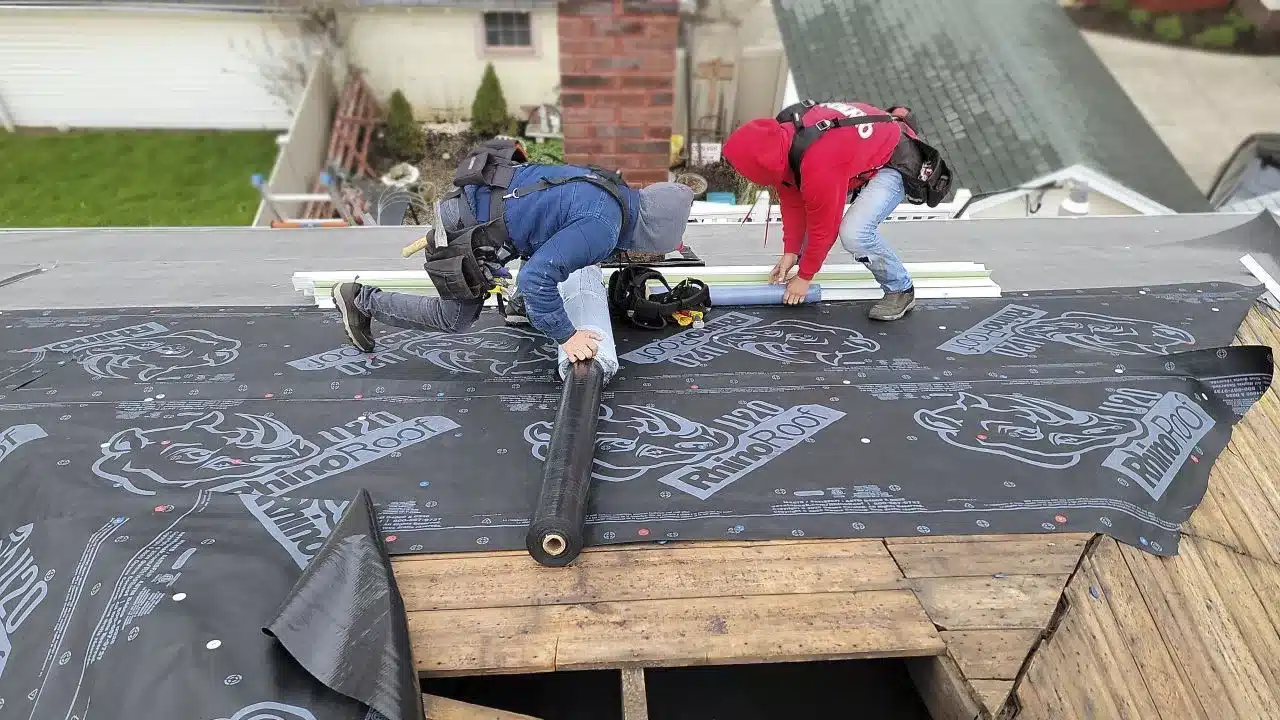 The Best

Roof Storm Damage Repair

 Service in Akron, OH You Can Trust
In Akron, OH, roof storm damage repair is critical due to our region's diverse weather conditions, ranging from heavy snowfall in winter to thunderstorms in summer. We often face challenges like leaks, missing shingles, or wear from age and weather.
Reliable roof storm damage repair services in Akron provide essential maintenance, ensuring that roofs remain robust and secure against these elements. Timely repairs not only prevent further damage but also extend the lifespan of the roof, safeguarding one of the most important aspects of a home's structural integrity and comfort.
What Our

Roof Storm Damage Repair

 Customers in Akron OH Say
In Need of Roof Storm Damage Repair Near You That Can Get To Your Home Quickly?

If you're in Akron, OH, and are looking for a roofing contractor that combines expertise, quality, and affordability, BLC Roofing is the name to trust. With years of experience and countless satisfied customers, we are Akron's premier roofing solution provider.
Our Process For Roof Storm Damage Repair in Akron is Simple
It starts with scheduling a free inspection. One of our professionals from Akron will come out to thoroughly inspect your current roof. Once completed, they'll compile everything into a comprehensive report that details what they found and suggestions for the next step.
At BLC Roofing, you'll never pay a service fee for us to come out to give you an estimate. We offer cost-effective solutions if you need a simple repair to prevent leaks or a complete roof replacement. Contact us today for a free inspection.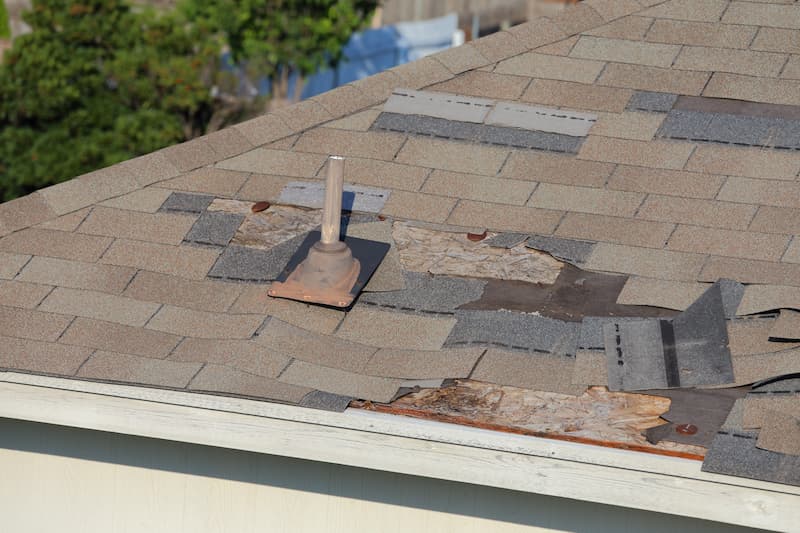 Step 1: Schedule a Roof Inspection
Contact one of our highly skilled experts in Akron immediately after the storm to schedule an inspection of your current roof. One of our professionals will come out at a time of your choosing, perform the inspection, and give you a comprehensive report on their findings.
All of the inspections, whether roof or siding, are always free. You'll never pay a service fee for us to come out to your home for any estimates.
Step 2: Choose From Your Options
Depending on the severity of the work that needs to be done, out team will give you several roofing repair options to take. It can be overwhelming.  We'll walk you through your choices and make recommendations based on your budget and preferences.
Our team in Akron is here to guide you through that process and make the roofing repair process as stress-free as possible.
Step 3: Have Peace of Mind
Once we know what direction you want to go with your roof storm damage repair, our team in Akron will get started. They'll take care of the repair from start to finish. You'll see the entire process and, at the end, have a great-looking home that will not only increase the value of your home but help protect and keep what matters most to you safe.
Our team is here to help you with all your roof storm damage needs!
Contact BLC Roofing in Akron, OH
Ready to experience the best roof storm damage repair service in Akron, OH? Reach out to us today!
Address
894 W Wilbeth Rd., Akron, OH 44314
Questions We're Often Asked About Roof Storm Damage Repair Services
We've compiled a list of the most frequently asked questions your neighbors in Akron have asked about storm damage repairs to your roof. If you have a question you don't see here, contact us so we can help you with the answers you're looking for.
A Storm Damaged My Roof. What Should I Do First?
The first step is always ensuring everyone is safely out of the house. Call 911 immediately if anyone is hurt or injured.
Once the initial emergency has been taken care of, the next step is to file a claim with your insurance company. An insurance appraiser will inspect the roof and assess the damage.
At the same time, you should contact a roofing contractor to get an estimate. They will give you an assessment and estimate on whether the roof needs to be repaired or replaced. Many roofing contractors, like BLC Roofing, can take care of your insurance claim to ensure that all of the work will be covered.
Is Storm Damage Considered Accidental?
Yes. Storm damage is accidental rather than intentional. That means the damage will be covered if that type of damage is covered in your home insurance policy.
In rare situations, an insurance company may deny storm damage repair claims if you willfully neglect maintenance or repair needs, such as replacing a roof beyond its life expectancy or if improper installations or DIY work was identified as the cause of damage.
For most cases, though, storm damage will be classified as accidental and not the homeowner's fault.
Can I Claim for Storm Damage On My House Insurance?
In most cases, homeowners should be able to file a claim for storm damage with their insurance company. This process starts with a claim filed over the phone or online. After the claim is filed, an adjuster will visit your home to inspect the damage.
After the adjuster has finished their review, you will find out whether your claim is approved or denied. If denied, you may be able to dispute this conclusion and seek out compensation.
If approved, you can find a roofing company to perform your home's required repairs.
What Counts as Storm Damage?
It sounds simple, but storm damage is any damage determined to be caused by severe weather. Insurance adjusters and roofing professionals can often tell, upon inspection, whether roof damage was caused by extreme weather elements such as hail and wind or occurred for a different reason.
Ultimately, insurance will determine whether the damage qualifies as storm damage to approve or reject your claim.
I Think My Roof is Leaking. How Do I Find The Leak?
Repairing a roof and ensuring it is done correctly can be complicated and something you should take seriously. DIY leak repair kits often cost you more in the long run. You risk putting a bandaid on the problem while water leaks back in, causing even more damage. If you suspect you have a leak, contact us today for a free roof inspection. Our team often handles emergency roof repairs and can help find and fix the leak in your roof.
Choose
Certified Professionals
When it comes to your home or business, don't compromise. Choose a roofing contractor that brings certified expertise and a track record of excellence. Choose BLC Roofing for all your roofing needs in Akron, Ohio.