Professional
Commercial Roofing

Services in Akron, Ohio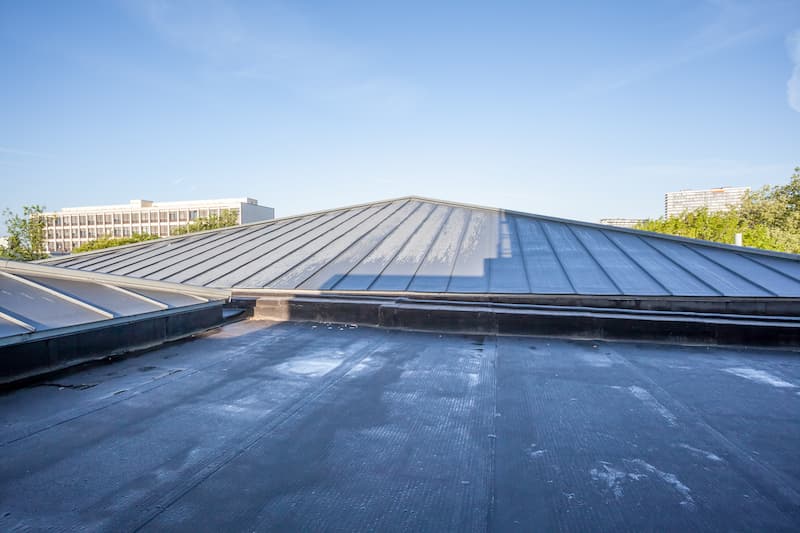 BLC Roofing is the premier provider of commercial roofing services in Akron, Ohio. We specialize in a wide range of services including installation, repair, and replacement of commercial roofs. Our commitment to providing the best customer experience means that you can trust that your commercial roofing needs will be taken care of promptly and with the utmost precision.
We understand the importance of your business and will work hard to ensure that your commercial roofing project is completed to the highest industry standards. 
BLC  Roofing Can Help With Your
Commercial Needs


Low Slope
Industrial

&

Commercial Roofing

In The
Akron & Surrounding Areas

From flat roof repairs to large industrial roof replacements, our team has the experience to handle your roofing project.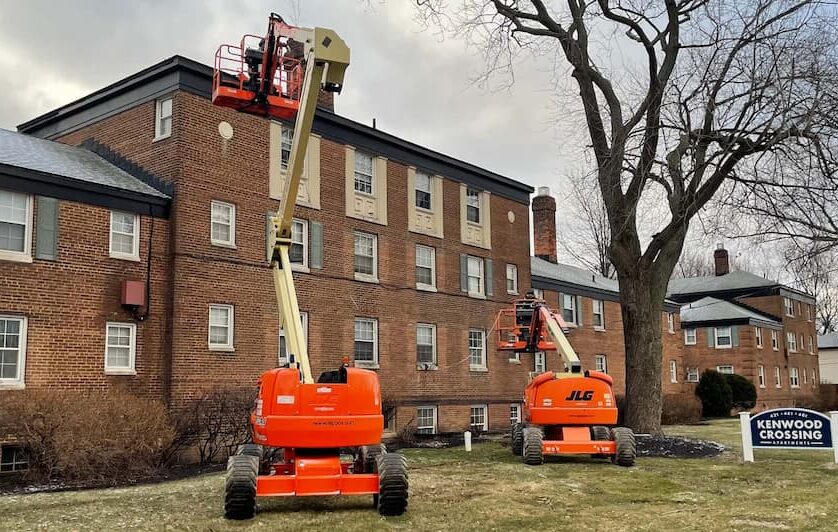 Flat & Low Roof Replacements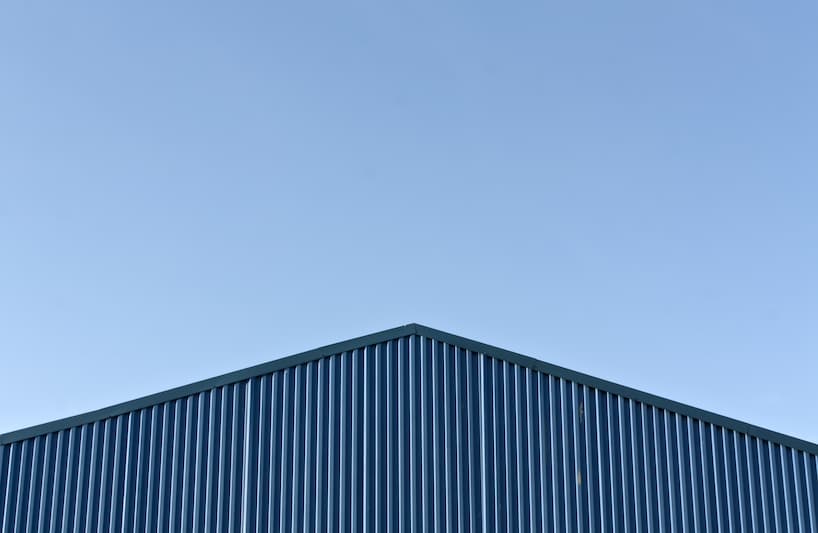 New Commercial Roof Construction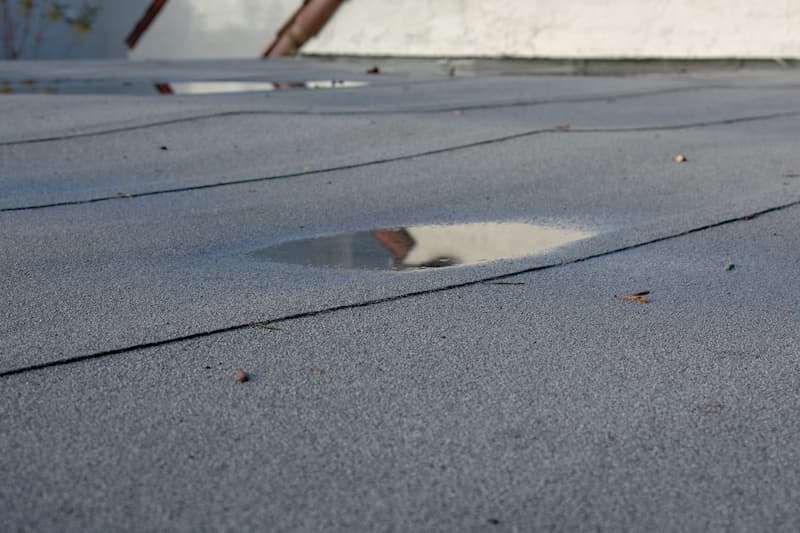 Commercial Roof Leak & Repair Services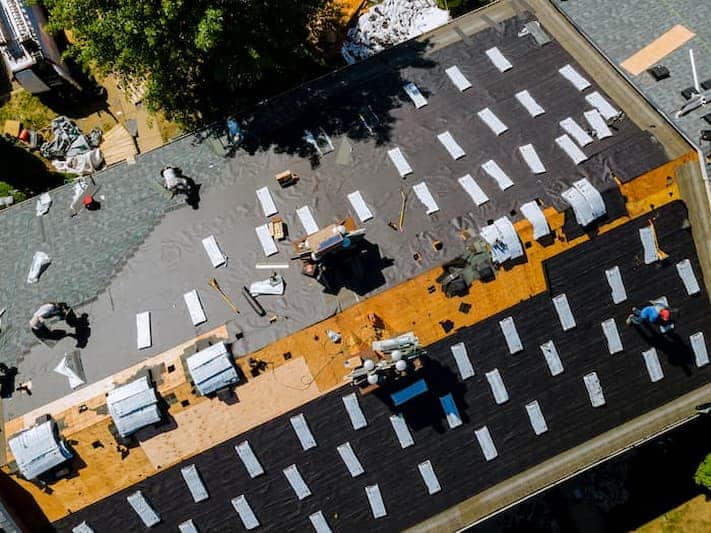 BLC Roofing Is Proud To Serve Businesses in the Akron &  Surrounding Areas
BLC Roofing offers commercial roof services in Akron, Barberton, Canton, Copley, Cuyahoga Falls, Green, Hudson, Kent, Medina, North Canton, Penisula, Portage Lakes, Ravenna, Streetboro, Tallmadge, & Wadsworth.
Frequently Asked
Questions
How Cost Effective is A Commercial Roof?
When it comes to cost-effectiveness, commercial roofing is a great choice. A well-installed and maintained commercial roof can last for decades, meaning that you get a great return on your investment over time. In addition, there are a number of ways to make sure that costs stay low when installing or replacing a commercial roof.
For instance, many commercial roofs have an energy efficiency rating which helps to keep heating and cooling costs down. This means that businesses can save money on their energy bills each month just by having the right kind of roof installed. Additionally, there are various types of materials available for commercial roofs which vary in durability and cost, so businesses can find the type of material that best fits their budget.
Finally, ongoing maintenance costs for commercial roofs tend to be lower than other types of roofs due to the fact that they're designed to handle more wear and tear. This means that business owners don't need to worry about costly repairs or replacements as often as they would with other types of roofs. As such, investing in a quality commercial roof can help save money in the long run by reducing overhead costs associated with maintenance and repair.
How Can A New Commercial Roof Save My Business Money?
Energy efficiency is an important benefit of commercial roofing. Not only does it save businesses money, it also helps the environment. Many commercial roofs are designed to be highly reflective and can keep buildings cooler in the summer months, which reduces the need for air conditioning and energy use. Additionally, some roofs have a heat-absorbing layer that helps retain warmth during colder months, reducing the amount of energy needed to heat a building.
The type of roofing material used also affects energy efficiency. Metal roofs reflect more light than traditional asphalt shingles, so they require less energy to cool the building in warm weather. Some metal roofs even come with advanced technology that helps control temperature levels throughout the year, making them even more efficient in terms of energy use.
In addition to reflecting sunlight and helping maintain a comfortable indoor temperature, reflective or "cool" roofing can help reduce air pollution by keeping pollutants like smog out of the air. It can also reduce water runoff since it helps direct rainwater away from buildings and into storm drains instead of overflowing onto sidewalks or roads nearby. All this adds up to make commercial roofing an excellent choice for businesses looking to save money on their energy bills and do their part for the environment.
What Types Of Materials Are Used For Commercial Roofing?
The type of material used for commercial roofing depends on the building's size, budget, and desired benefits. From flat roofs to metal roofs, there are a variety of materials available. The most common materials used are thermoplastic olefin (TPO), ethylene propylene diene monomer (EPDM), modified bitumen, and metal.
TPO is a single-ply membrane that offers high resistance to UV radiation, punctures, and tears. It's lightweight, easy to install, and highly reflective, which helps reduce cooling costs. The downside is that it can be easily damaged by chemical contact and requires more maintenance than other materials.
EPDM is also a single-ply membrane but it has better resistance to ozone and oxidation than TPO. It's durable enough for long-term use but harder to repair when damaged due to its thickness. Modified bitumen is a multi-layer sheet membrane that can be installed through torch welding or cold application adhesives. It's fire-resistant and watertight in most applications but needs regular maintenance as well as periodic re-coating.
Finally, metal roofing is becoming increasingly popular for commercial buildings due to its low cost, long lifespan, ease of installation, minimal maintenance requirements, good fire rating, and energy efficiency potential when coated with reflectants or insulation layers. However, it can be noisy in heavy rain or hail storms, so soundproofing should be considered before installation if noise pollution is an issue in the area.
What Is The Typical Life Expectancy Of A Commercial Roof?
The typical life expectancy of a commercial roof is an important factor to consider when selecting a roofing system for a business. Depending on the material used, the type of environment it's exposed to, and the quality of installation, roofs can last up to 30 years or more. Since commercial roofs are generally larger than residential ones, they require greater protection from weather and other elements, which can add to their longevity.
There are a few factors that affect the longevity of commercial roofs. For instance, high-quality materials, such as metal and stone-coated steel shingles or tile, will last longer than asphalt shingles. Additionally, if your roof is properly maintained with regular inspections and repairs, you can extend its lifetime significantly. Finally, where you live plays an integral role in determining how long your commercial roof lasts; areas prone to extreme temperatures or frequent storms will shorten a roof's lifespan faster than areas with milder climates.
When investing in a new commercial roofing system, it's important to understand how long it'll last so you can plan accordingly for future maintenance costs and potential replacements. An experienced roofing contractor can help assess the condition of your current roof and advise you on which materials would be best suited for your business needs as well as estimate its expected lifespan. With the right information in hand, you can make an informed decision about which type of roof is best for your company and ensure maximum return on investment over time.
Are There Any Special Installation Requirements For Commercial Roofing?
When it comes to commercial roofing, one of the most important questions is whether there are any special installation requirements. This is especially true for those who have never worked with commercial roofing before. After all, if the installation isn't done correctly, it can lead to costly repairs and replacements down the line.
Fortunately, there are some simple steps that can be taken to ensure a successful installation. First, it's important to find an experienced contractor who specializes in commercial roofing. They will be able to provide professional advice as well as make sure that the job is done right the first time. It's also important to use quality materials when installing a commercial roof – this will help ensure that it lasts as long as possible. Additionally, some types of commercial roofs may require additional reinforcement or bracing materials during installation, so make sure that these are taken into consideration too.
Overall, while there may be some extra considerations when installing a commercial roof compared to residential ones, following these steps should ensure that everything goes smoothly and that your new roof lasts for many years to come.
Are There Any Additional Features Available With Commercial Roofing?
When it comes to commercial roofing, there are many features that can be installed to suit the needs of the building and its environment. In addition to traditional roofing components such as shingles, tiles, and metal sheets, there are a variety of other features that can be included to enhance durability and energy efficiency. These additional features may include specialized materials like rubber or plastic membranes, solar panels, insulation layers, and drainage systems.
No matter what kind of commercial roofing system is being installed, it's important to consider the benefits of these additional features. For example, installing insulation layers can help reduce energy costs by keeping heat inside during colder months and keeping cool air in during hotter months. Solar panels can also maximize energy efficiency by generating renewable electricity for the building. Additionally, water drainage systems help protect against flooding and mold growth which can cause costly damage if left unchecked.
In order to make sure that all of these extra features are properly installed on a commercial roof, hiring an experienced contractor is essential. Experienced contractors will have the knowledge needed to install these components correctly so that they provide maximum protection for the building and its occupants. Furthermore, contractors will be able to ensure that the system is up-to-date with any applicable codes or regulations in your area. Taking advantage of all of these extra features available with commercial roofing can provide numerous benefits for your business or facility in the long run.
Are There Any Warranties Available For Commercial Roofing?
When it comes to commercial roofing, one of the most important questions people ask is whether warranties are available. It's reassuring to know that any repairs or replacements needed due to faulty materials or workmanship can be taken care of by the installer. After all, large investments like commercial roofs should have the right protection in place.
Fortunately, many commercial roofers offer warranties on their products and services. These may vary depending on the type of roof system installed, but they typically cover labor costs as well as material costs for a certain period of time. The warranty also usually includes regular maintenance inspections and repairs within a certain time frame.
It's always best to read through any warranty provided to make sure it covers what you need it to cover. For example, some warranties may not include coverage for wear and tear over time, so it's important to understand what is covered and what isn't when making your decision about which roofer you want to use.
Doing research ahead of time can help ensure that you get exactly what you need from your commercial roofer – including a good warranty – so that your investment can be protected in case anything goes wrong down the line.
Commercial Roof Professionals
Trust the Experts At BLC Roofing With Your
Commercial Roofing

Needs
Free Roof Inspection For Commercial Businesses
Let the professionals at BLC Roofing come out for a free roof inspection. Our team will talk with you, get an idea of what's going on, provide at thorough inspection, and give you an estimate within 24 hours.
Free Roof Inspection For Commercial Businesses
Installations That Don't Disrupt Your Day To Day Operations
Commercial roof repairs and installations are a little different than residential ones. During your free estimate, our skilled installers can give you a more detailed answer on how long the project will take.
Installations That Don't Disrupt Your Day To Day Operations
Fully Licensed & Insured
You can be confident the people installing your roof have the knowledge and expertise to do the work right the first time.
Our team is here to help you with all of your roofing needs!