#1 Roofing Akron, OH Company

Akron's Trusted Roofing Source
Living in Akron, OH, we're no strangers to the unpredictable weather patterns that each season brings. From hailstorms to scorching summer heat, every element tests the strength and resilience of our homes, especially our roofs. But what happens when an overnight storm leaves you with a damaged roof? You need a trusted roofing company in Akron, OH, that won't leave you hanging.
Why Choose BLC Roofing in Akron, OH?
At BLC Roofing, we pride ourselves on being the go-to roofing contractors in Akron. We understand the urgency that comes with roof damages. Unlike other contractors who might delay projects or provide subpar results, we prioritize responsiveness and quality. Our commitment is to ensure your home's roof remains in top-notch condition, protecting your family and assets.
Protecting What Matters Most
Your home is more than just a building; it's a sanctuary for your loved ones. Ensuring its safety is paramount. With our roofing services, you not only protect your home but also increase its value. Quality roofing materials, combined with our expert workmanship, guarantee a roof that stands the test of time.
Our Akron
Roofing Services

Include:
Storm Damage Repair
Akron's weather can be unpredictable. When storm damage strikes, we act swiftly to restore your roof's resilience, ensuring your home's longevity and value.
Roofing Repairs
A leaking roof can lead to costly damages if not addressed promptly. We offer affordable and effective roof repairs to extend your roof's lifespan and keep your home safe.
Roof Installation & Replacement
Investing in a new roof is a significant decision. We simplify the process, guiding you from start to finish, ensuring you get the best value for your investment.
Experience the
BLC Roofing

Difference
Personalized Consultation
Schedule an appointment at a time convenient for you. Our experts will assess your roofing needs and address any concerns.
Transparent Estimates
After a thorough inspection, you'll receive a detailed estimate, ensuring no hidden costs.
Quality Workmanship
Our experienced crews ensure the job is done right the first time. Most repairs are completed within a day, and roof installations typically take 1-2 days.
Lasting Results
With BLC Roofing, you're investing in quality. Our roofs are built to last, giving you peace of mind for years to come.
Real Reviews

from Akron Residents
Charles Lagore
"Bryant was our rep and was very professional. Ask for him when you need roof repairs."
Amber Miller
"We needed a new roof. The process with BLC was excellent. I am very happy with the new roof and would recommend BLC roofing."
Stratcat96
"Fantastic experience with BLC. They were honest and professional. I would give them my business again."
Tim Henson
"Very professional presentation. Best pricing out of 5 quotes. I believe this is a good value."
Contact BLC Roofing in Akron, OH
Ready to experience the best roofing services in Akron, OH? Reach out to us today!
Address
894 W Wilbeth Rd., Akron, OH 44314
BLC Roofing:

Akron's Premier Roofing Service
Since our inception in 2015, BLC Roofing has been at the forefront of delivering unparalleled roofing services to the residents of Akron, OH. Our dedication to excellence and commitment to customer satisfaction sets us apart in the roofing industry.
Being a family-owned business, we understand the value of trust and reliability. Our reputation is built on the foundation of quality craftsmanship, and we take immense pride in every project we undertake. Our team of experts brings a wealth of knowledge and experience to the table, ensuring that every roofing solution we provide meets the highest standards of quality.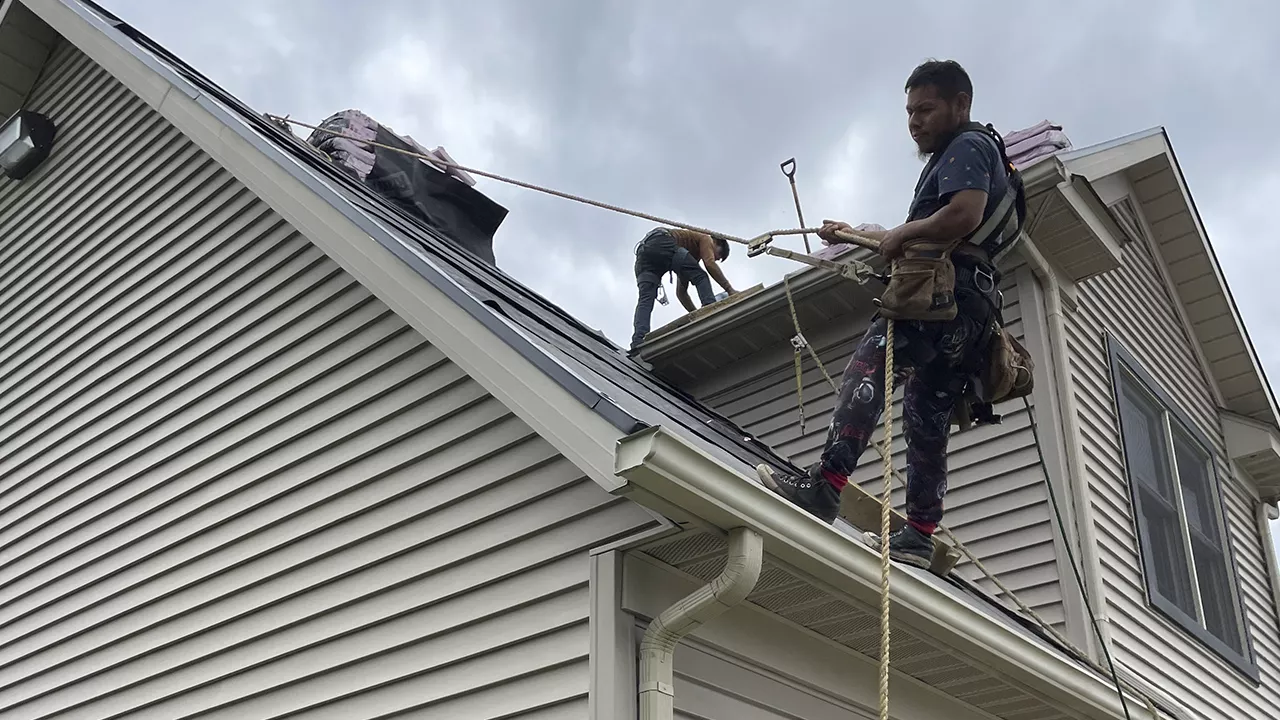 While our primary focus is on roofing, our commitment extends beyond just providing a shelter over your head. We believe that a roof is a significant investment, and it's our responsibility to ensure that this investment offers the best returns. By using high-quality roofing materials and employing the best practices in the industry, we ensure that our roofing solutions not only protect your home from the elements but also enhance its overall value.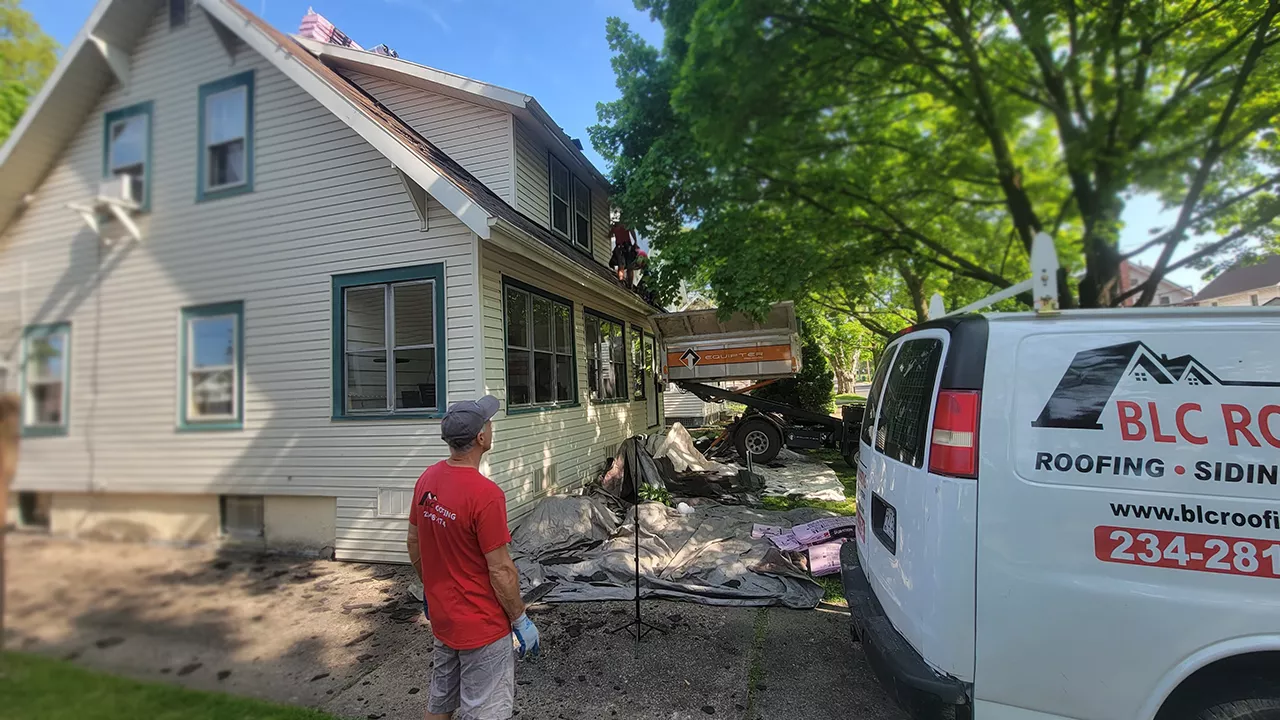 Your Trusted Roofing Partner in Akron
Choosing a roofing contractor can be a daunting task, but with BLC Roofing, you can rest assured that you're in safe hands. Our customer-centric approach ensures that we understand your specific needs and provide solutions tailored to meet those needs. Whether it's a minor roof repair or a complete roof replacement, our team is equipped to handle projects of any scale with utmost precision.
Our team is here to help you with all of your roofing needs!
Experience & Expertise
With years of experience under our belt, we bring a level of expertise that's unmatched in the Akron roofing industry.
Quality Craftsmanship
Our commitment to quality is evident in every project we undertake. We don't cut corners; we deliver excellence.
Customer-Centric Approach
For us, every customer is unique, and every project is special. We take the time to understand your needs and provide solutions that align with those needs.
Value for Money
We believe in providing the best value for your money. With BLC Roofing, you get top-notch services at competitive prices.
A Testament

to Our Commitment
F. John Troyer
"I am very satisfied with the roof replacement work done by BLC on my house. The estimate provided was quite reasonable which made it so that my homeowner's insurance covered almost all of the cost. The job was completed in a timely way, and Bryant was very responsive to my questions and concerns throughout the process. I highly recommend BLC."
David Pantelemon
"Installation of our gutters and roof was done quickly. The installers did a fantastic job and cleaned up all debris from the old roof and gutters. Very professional and caring people. I definitely recommend them."
Certified

Excellence in Roofing
In the realm of roofing, trust is paramount. Akron, Ohio, with its unique weather patterns and architectural diversity, demands roofing solutions that are not only effective but also enduring. At BLC Roofing, we understand this need and have consistently delivered roofing solutions that stand the test of time.
Why Certifications Matter
Certifications are more than just badges; they are a testament to a company's commitment to excellence. They signify that the company has undergone rigorous training and has met stringent standards set by industry experts. At BLC Roofing, our certifications are a reflection of our dedication to providing top-notch roofing services in Akron, Ohio.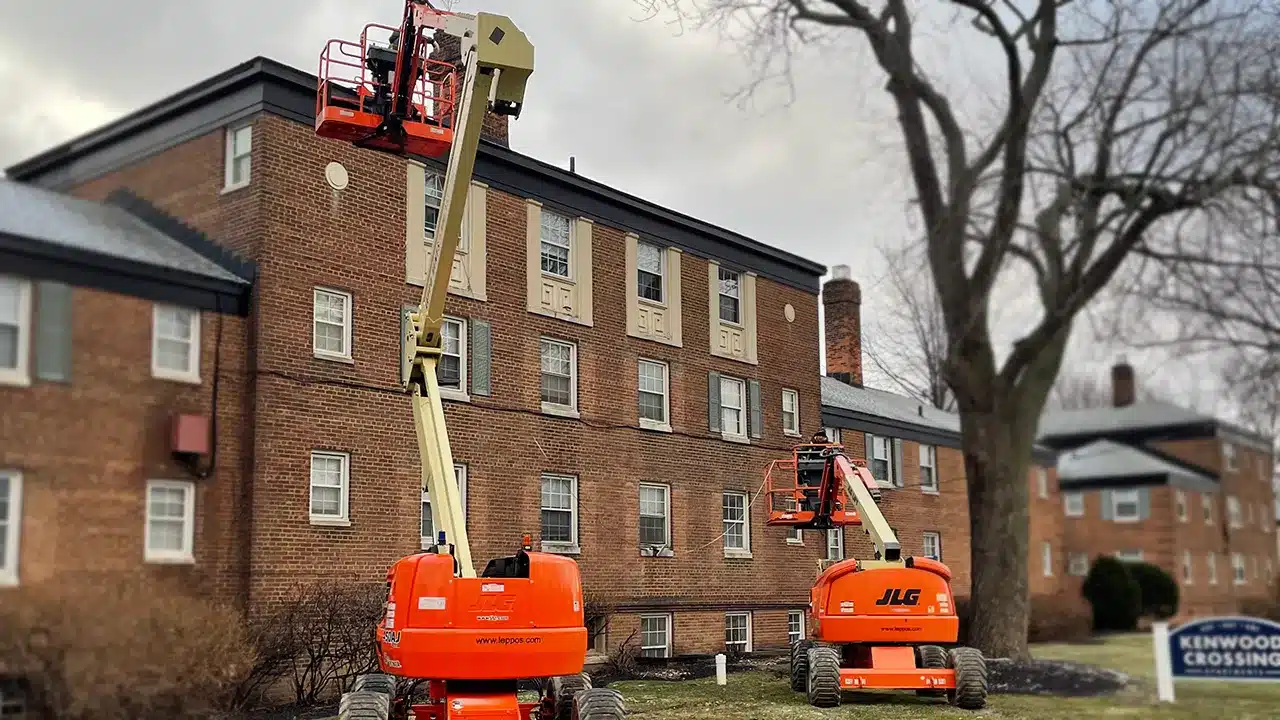 Our Commitment to Quality
Every roofing project we undertake is backed by our extensive experience and industry-recognized certifications. This ensures that every roof we install, repair, or replace meets the highest standards of quality and durability. Our team undergoes regular training to stay updated with the latest roofing techniques and best practices.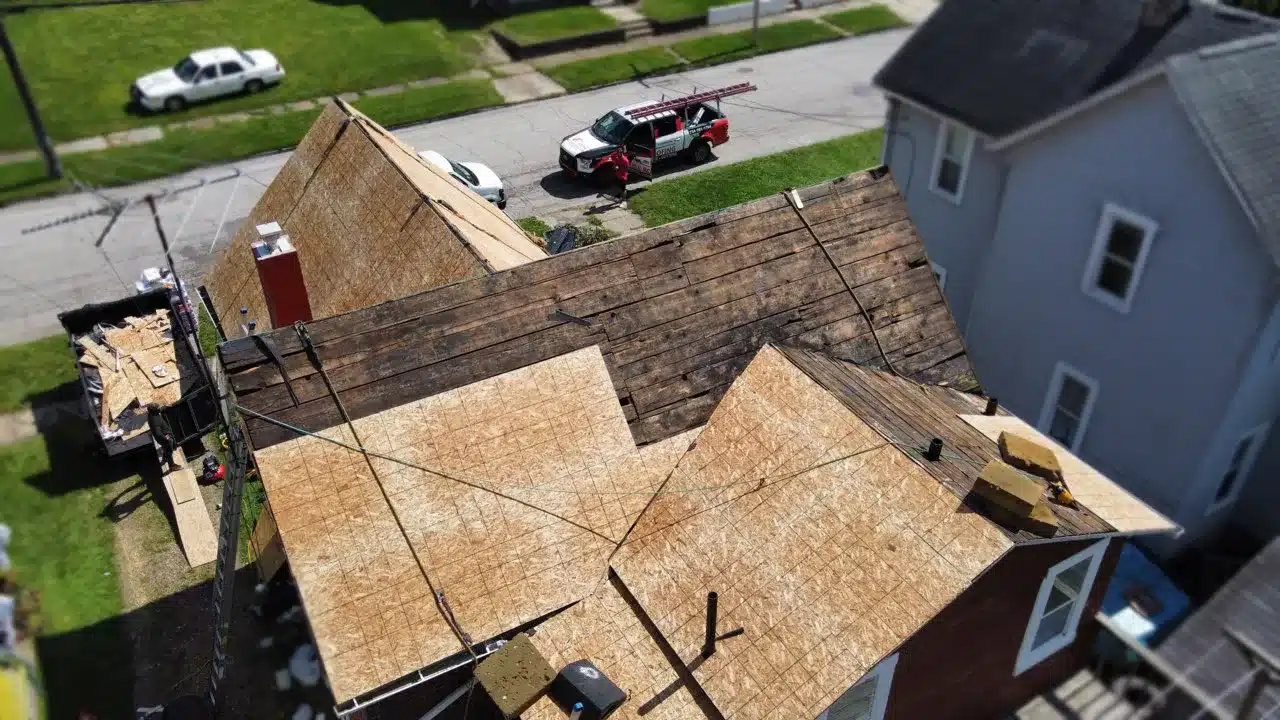 Peace of Mind with BLC Roofing
Choosing BLC Roofing means you're opting for peace of mind. Our certified and trained team ensures that every roofing project is executed flawlessly, giving you a roof that not only looks great but also offers unmatched protection against the elements.
Recognitions and Affiliations
We are proud to be recognized by some of the most prestigious organizations in the roofing industry:
BBB A+ Rating: An acknowledgment of our commitment to transparency, honesty, and customer satisfaction.
Directorii Trusted Contractor: A testament to our consistent delivery of high-quality roofing services in Akron, Ohio.
Choose
Certified Professionals
When it comes to your home or business, don't compromise. Choose a roofing contractor that brings certified expertise and a track record of excellence. Choose BLC Roofing for all your roofing needs in Akron, Ohio.
Karen Jackson
"My experience with BLC Roofing lead by Carl was a very satisfying experience. I found him to be patient, understanding, and knowledgeable. With him, no question we had was a dumb question. He was very prompt at returning calls and messages, working with our schedule, follow-ups on the work being done, and each crew that arrived was on time and friendly. I highly recommend BLC Roofing!"
sondra knotts
"I had a chimney that was leaking. I saw Bryant's social media message and called. He came and did an estimate. He was very pleasant and explained everything that needed to be done. When the roofer showed up (I think his name was Shane) he was professional and friendly. He did a great job and was done in decent time. I suggest if you need a roof repair or a new roof, call Bryant at BLC ROOFING!"
What Akron Residents Are Saying
About BLC Roofing
When it comes to roofing services in Akron, OH, the true measure of a company's worth is reflected in the feedback from its customers. At BLC Roofing, we've always believed in delivering the best, and our customers' testimonials echo our commitment to excellence.
Quick and Efficient Installations
One of the standout features of our service is the speed and efficiency with which we operate. Most residential homes in Akron can be catered to within just one to two days. Our skilled installers are adept at identifying potential challenges and addressing them proactively, ensuring that the roofing process is smooth and hassle-free.
Peace of Mind with Our Warranty
Every homeowner wants the assurance that their investment is protected. With BLC Roofing, this assurance comes in the form of a 5-year workmanship warranty. This means that if any issues arise within this period, we've got you covered. It's our way of ensuring that you enjoy peace of mind long after the installation is complete.
Licensed and Insured for Your Safety
Roofing projects, by nature, come with their set of risks. At BLC Roofing, we mitigate these risks by ensuring that our team is fully licensed and insured. This not only speaks volumes about our professionalism but also ensures that homeowners are never at any undue risk.
Roofing Solutions Tailored to Akron's Unique Needs
Akron, OH, with its distinct climate and architectural styles, requires roofing solutions that are both functional and aesthetically pleasing. At BLC Roofing, we understand these unique requirements and have tailored our services to meet the specific needs of Akron residents.
Voices of Our
Satisfied Customers
Legacies of Success
"Had a great experience working with BLC Roofing and Carl Grant. Carl offered several estimates with varying scope of work and allowed us ample time to make the decision without pressure to close the deal. Install went great. Had a huge storm the following weekend and had no issues to report from the install. Overall great experience. Would highly recommend."
Andrea Halsey
"I've used BLC several times and have always had a great experience. Carl is extremely responsive, usually replying to a call or text within an hour. Work has been done quickly without any issues. Highly recommend."
Karen Jackson
"My experience with BLC Roofing lead by Carl was a very satisfying experience. I found him to be patient, understanding, and knowledgeable. With him, no question we had was a dumb question. He was very prompt at returning calls and messages, working with our schedule, follow-ups on the work being done, and each crew that arrived was on time and friendly. I highly recommend BLC Roofing!"
Richard
"Very satisfied with the work done by BLC. Highly recommended. They are a very proud company that takes pride in their work. Will definitely use them again for future work."
Metal Roofing:
The Modern Choice
Metal roofing has gained immense popularity in recent years, and for good reasons. Not only is it durable and long-lasting, but it also offers a sleek and modern look that many homeowners in Akron prefer. Whether you're looking for a traditional look or a more contemporary design, our range of metal roofing options has something for everyone.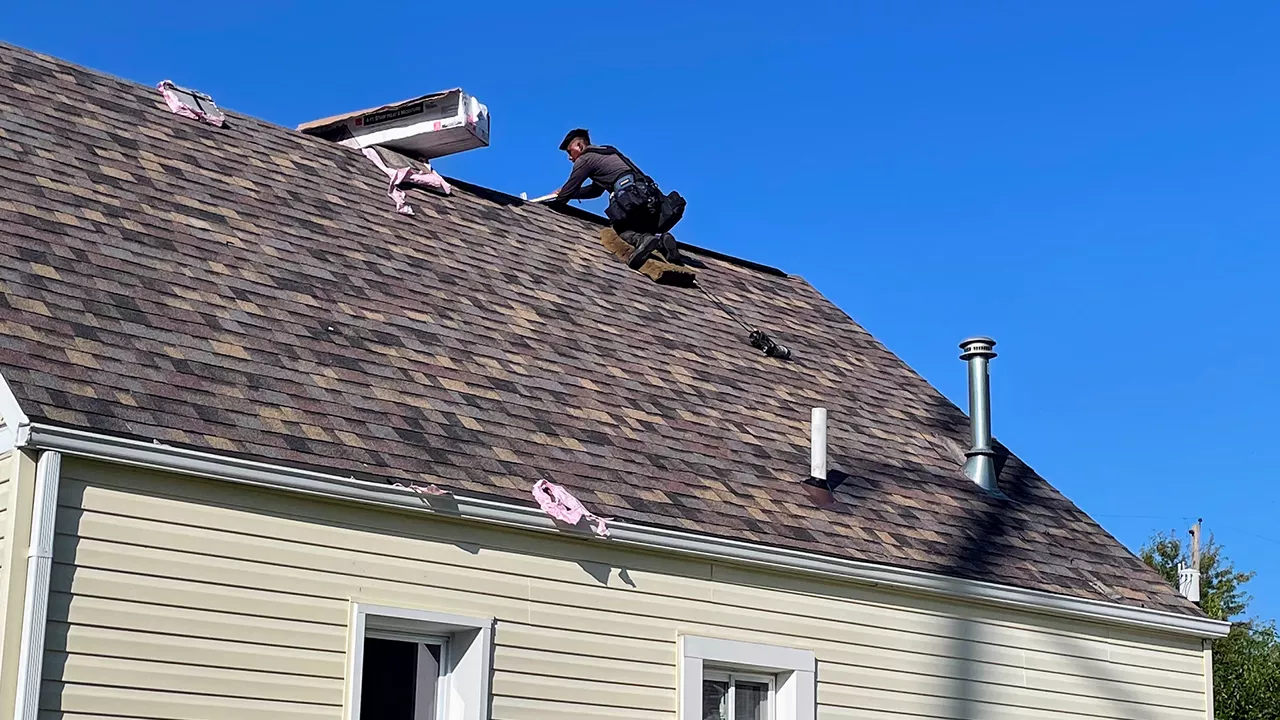 Shingle Roofs: Timeless Elegance
Shingle roofs have been a staple in American homes for decades. Their timeless appeal, combined with their durability, makes them a favorite among many Akron homeowners. At BLC Roofing, we offer a wide range of shingle roofs, from asphalt shingles to three-tab shingles, ensuring that you find something that matches your home's aesthetic.
Roof Repairs: Addressing the Unexpected
Roof damages can occur unexpectedly, be it due to a storm, falling debris, or just wear and tear. Our team of experienced roofers is always ready to address these issues, ensuring that your home remains protected from the elements. From missing shingles to more extensive damages, we've got you covered.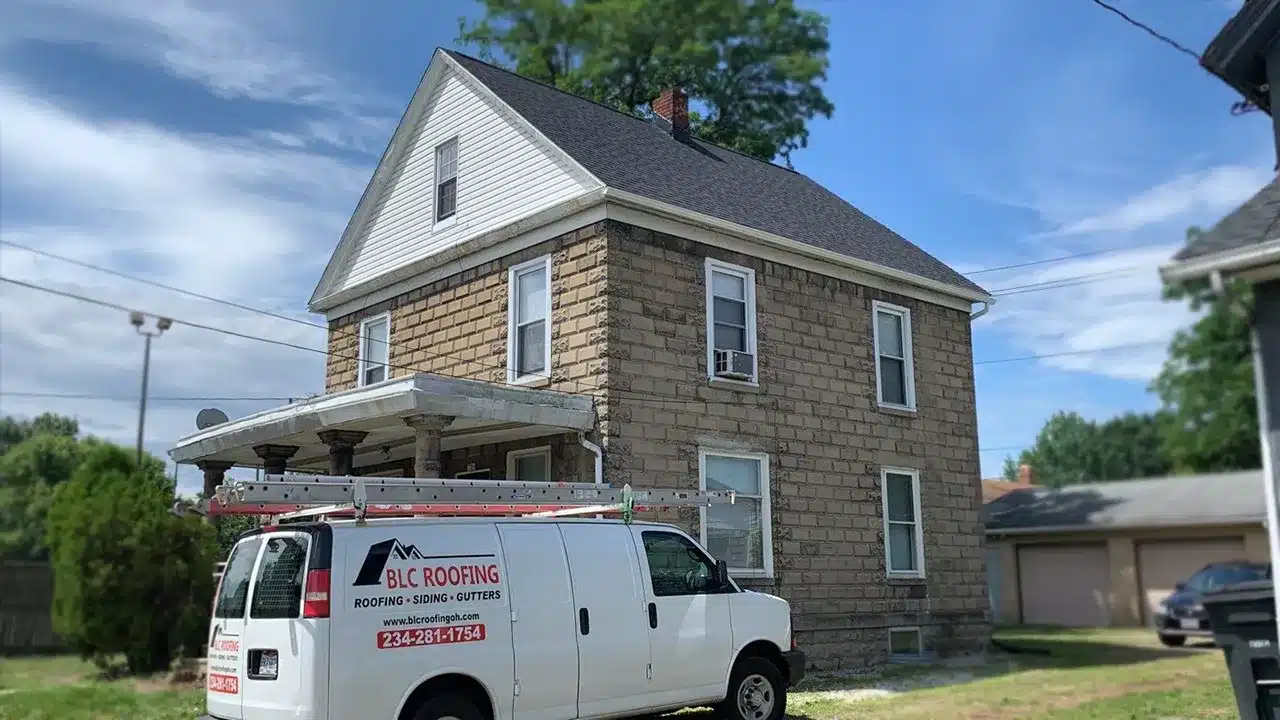 Insurance Claims: Simplifying the Process
Dealing with insurance companies can be a daunting task, especially when it comes to roofing damages. At BLC Roofing, we simplify this process for you. Our team will work closely with your insurance company, ensuring that your claim is processed smoothly and that you get the compensation you deserve.
Hear It

From Our Customers
Christine Longville
"Our salesman Carl is great! He's very responsive and timely. Doug, the owner, has personally jumped in to work on quotes and projects for us as well. What I like most about working with BLC Roofing in Akron is that they are honest, straightforward, and provide excellent service! I'd highly recommend them!!"
Janet Palcko
"Doug was responsive and professional. His team arrived and swarmed my house and installed a brand new roof (with complete tear-off) in one long 10-hour day. Perfect cleanup. And they were careful and respectful of the house and landscaping. They did a great job, on time, and a pleasure to work with!"

If you're in Akron, OH, and are looking for a roofing contractor that combines expertise, quality, and affordability, BLC Roofing is the name to trust. With years of experience and countless satisfied customers, we are Akron's premier roofing solution provider.