Akron's Trusted Source for Storm
Damage Repair Services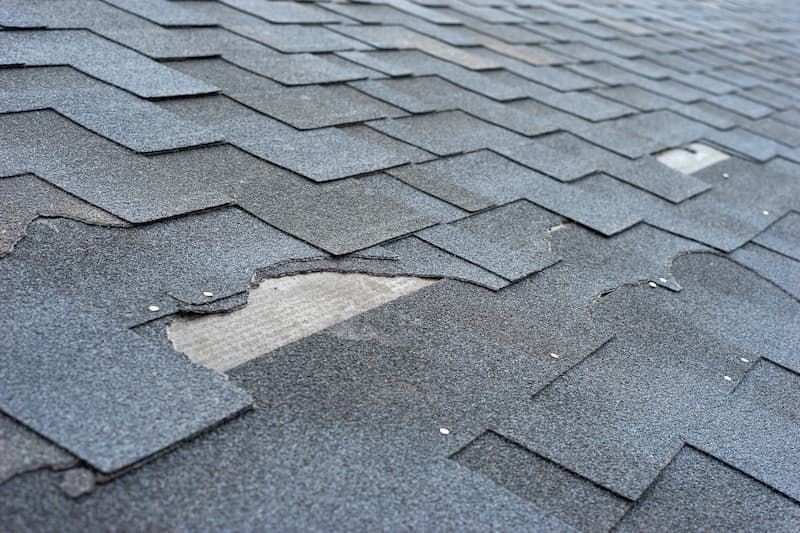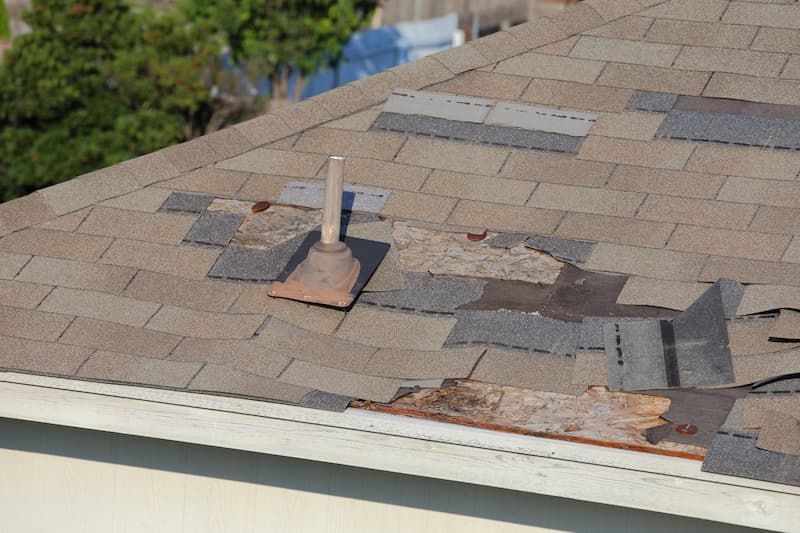 When severe weather strikes, you may need storm damage repair services if you see damage to your roof.
If you have owned a home long enough, at one point, you will likely need a roofing contractor to repair or replace a damaged roof. Hail, high winds, heavy rain, falling branches, and debris can all cause damage that needs to be repaired.
When that happens, the experts at BLC Roofing are here to help. Knowing what to do when storm damage occurs to your roof is essential.
Get a Free Storm Damage
Roof Inspection
Did you just go through a storm and think there is damage to your roof? Let BLC Roofing come out for a free roof storm damage inspection. One of our experts will assess the damage and give you a free, no-hassle estimate on the work you need.
What To Know If You Have
Roof Storm Damage
A Storm Damaged My Roof. What Should I Do First?
The first step is always ensuring everyone is safely out of the house. Call 911 immediately if anyone is hurt or injured.
Once the initial emergency has been taken care of, the next step is to file a claim with your insurance company. An insurance appraiser will inspect the roof and assess the damage.
At the same time, you should contact a roofing contractor to get an estimate. They will give you an assessment and estimate on whether the roof needs to be repaired or replaced. Many roofing contractors, like BLC Roofing, can take care of your insurance claim to ensure that all of the work will be covered.
Is Storm Damage Considered Accidental?
Yes. Storm damage is accidental rather than intentional. That means the damage will be covered if that type of damage is covered in your home insurance policy.
In rare situations, an insurance company may deny storm damage repair claims if you willfully neglect maintenance or repair needs, such as replacing a roof beyond its life expectancy or if improper installations or DIY work was identified as the cause of damage.
For most cases, though, storm damage will be classified as accidental and not the homeowner's fault.
Can I Claim for Storm Damage On My House Insurance?
In most cases, homeowners should be able to file a claim for storm damage with their insurance company. This process starts with a claim filed over the phone or online. After the claim is filed, an adjuster will visit your home to inspect the damage.
After the adjuster has finished their review, you will find out whether your claim is approved or denied. If denied, you may be able to dispute this conclusion and seek out compensation.
If approved, you can find a roofing company to perform your home's required repairs.
What Counts as Storm Damage?
It sounds simple, but storm damage is any damage determined to be caused by severe weather. Insurance adjusters and roofing professionals can often tell, upon inspection, whether roof damage was caused by extreme weather elements such as hail and wind or occurred for a different reason.
Ultimately, insurance will determine whether the damage qualifies as storm damage to approve or reject your claim.
I Think My Roof is Leaking. How Do I Find The Leak?
Repairing a roof and ensuring it is done correctly can be complicated and something you should take seriously. DIY leak repair kits often cost you more in the long run. You risk putting a bandaid on the problem while water leaks back in, causing even more damage. If you suspect you have a leak, contact us today for a free roof inspection. Our team often handles emergency roof repairs and can help find and fix the leak in your roof.
Know Who To Call When A Storm
Strikes Your Roof
 Types of Roof Damage To Watch For
After a Storm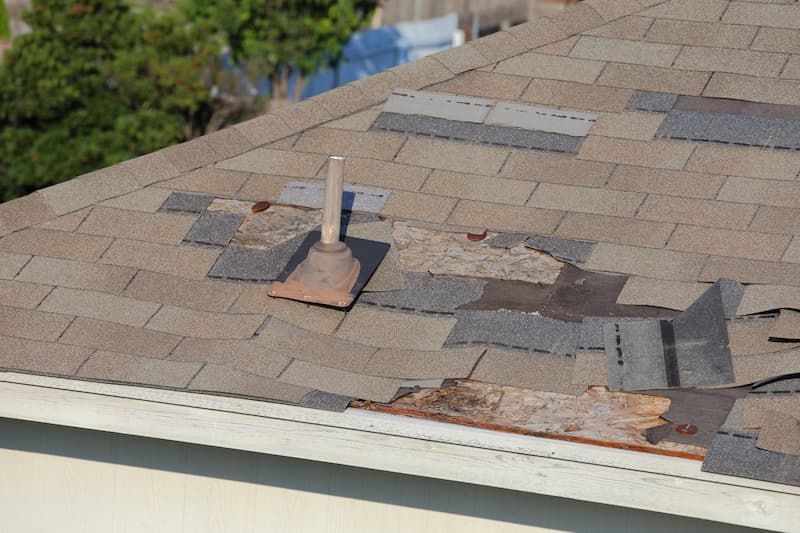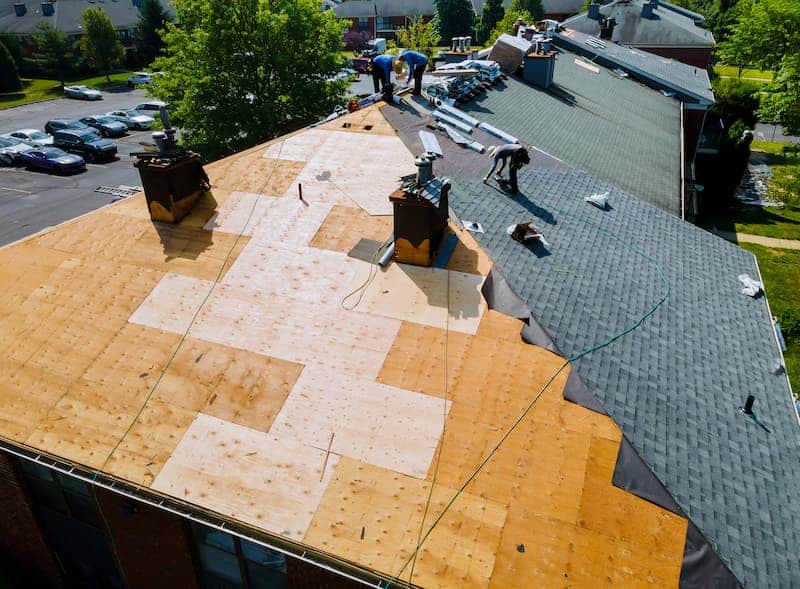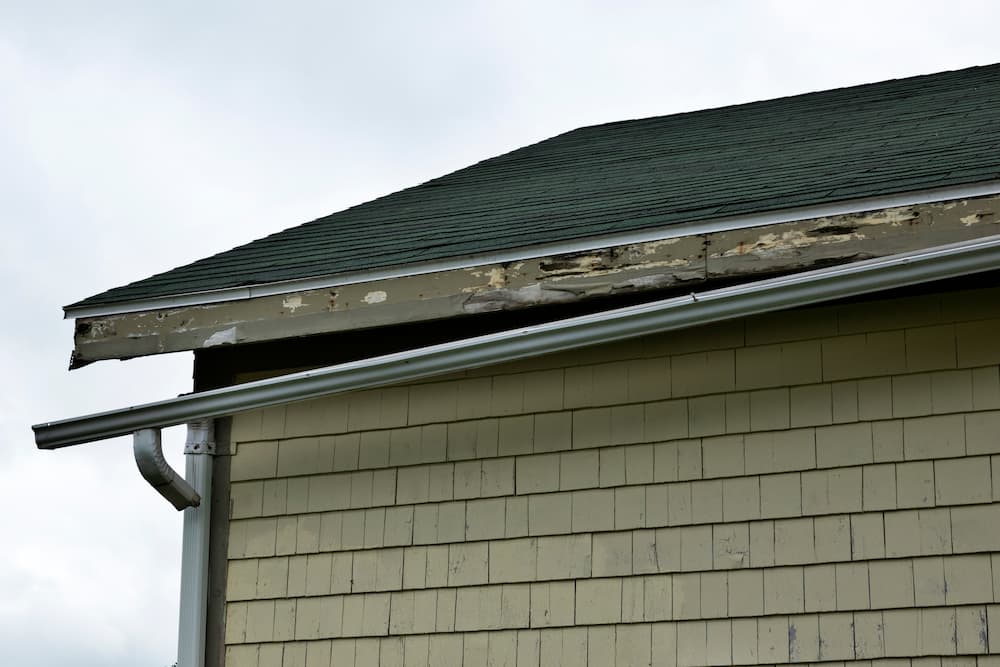 Broken Gutters & Downspouts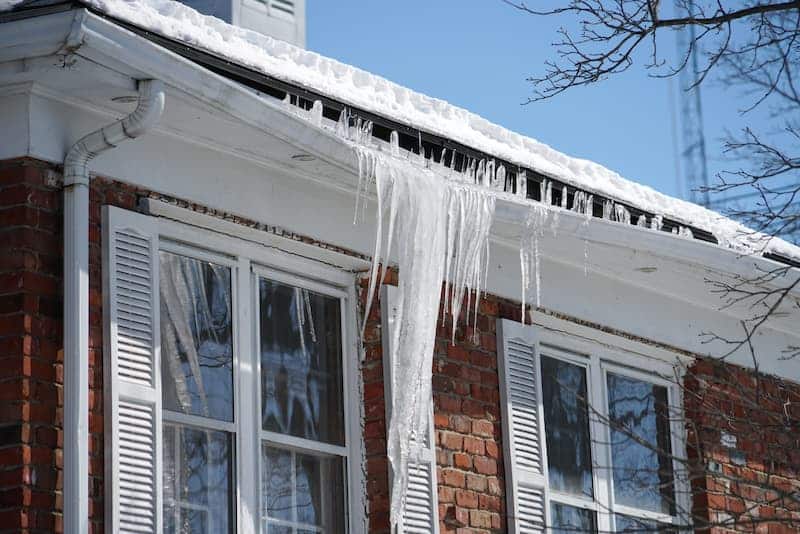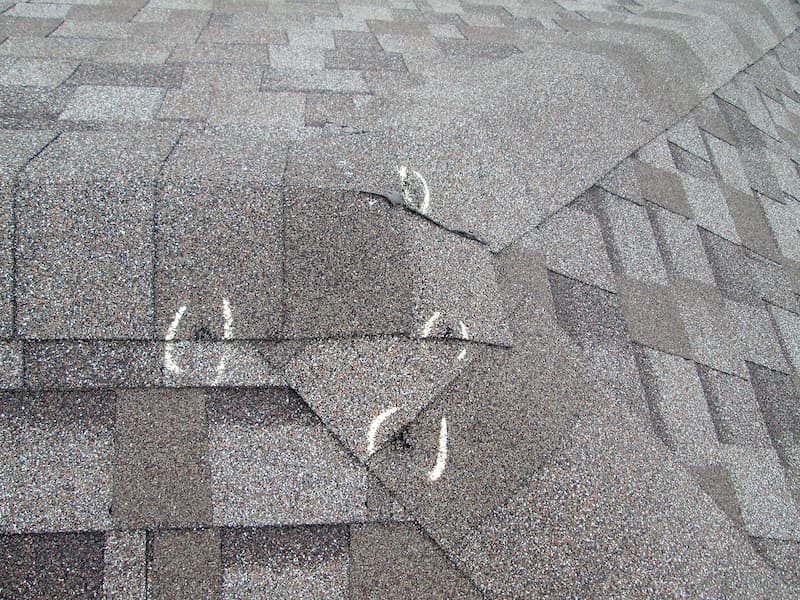 We specialize in Storm Damage Repairs
Recent Storm
Damage To Your Roof?

Our Experts Are Here To Help!
Free Roof Inspection For Storm Damage Repairs
Let our team of experts come out and see exactly what needs to be repaired on your roof. We will give you a no-pressure estimate of only the work that needs to be done.
Free Roof Inspection For Storm Damage Repairs
One Day Turnaround On Most Roof Repairs
Seeing that your roof has damage is the last thing you want as a homeowner. Our team of experts can find exactly where the damage is and make the repairs quickly and affordable.
One Day Turnaround On Most Roof Repairs
Fully Licensed & Insured
You can be confident the people installing your roof have the knowledge and expertise to do the work right the first time.
Our team is here to help you with all of your roofing needs!